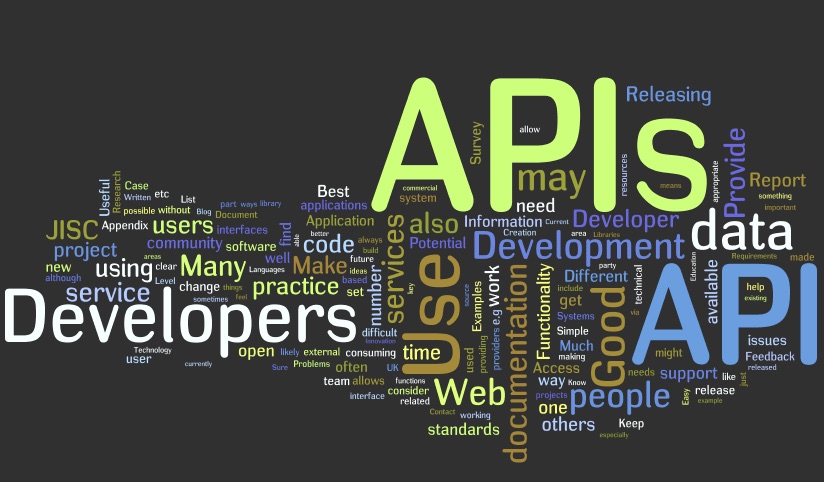 At Veeting, we are privileged to have access to experts across the industry who share their knowledge with our audience. This article is part of our ongoing interview series with partners and technology companies bringing you insights and updates on trends, best practices, the newest tech, and more.
How CPaaS and the API Ecosystem Help Telecom Deliver Value for the Enterprise
In the world of telecommunications, profit margins are getting tighter and technology is changing faster than most providers can keep pace. Communications Platform as a Service (CPaaS) competitors are coming in over-the-top to deliver value and reap massive profits in the enterprise space. But it may be the middleware layer in the telco industry that puts traditional networks back in the running as providers of the highest margin services. Kevin Nethercott, VP of Business Development at Telestax, offered a glimpse into this new reality at the 2017 Telecom Application Development Summit (TADSummit) and a recent follow up interview. With Telestax and Restcomm already serving over 80% of carriers, this organization is uniquely positioned to share insight regarding the key challenges facing the telecom industry—and the exciting opportunities that lie ahead in the era of "API or Die". Here are a few of the top takeaways for all the players involved in Telestax's RestcommONE Marketplace new ecosystem.
Multiple Threats Face Telecom Providers
According to Nethercott, several simultaneous trends are working together to threaten the profitability of traditional networks. First, free over-the-top apps and services like Skype triggered a shift in consumer expectations for what modern communication should include. On the network side, not all providers can currently offer voice and omnichannel on the same number. The profit margin on voice is dropping at the same time, even for providers that have maintained a steady revenue.
Naturally, technology vendors have realized that there's plenty of money to be made serving businesses with omnichannel solutions,
"With the advent of the retail CPaaS, we have companies that are now coming in and stealing the enterprise customer, taking what we think is the highest margin business."
"These CPaaS or 'programmable telecom' providers are merging everything from voice to SMS, video and location/mobile through APIs and solving customer problems faster." It's no surprise that telecom service providers are seeking urgently for a way to change their approach to providing services so that they can capture some of this opportunity rather than just selling minutes to higher margin product providers. The problem is that telecom tends to move at a glacial pace. Yet history has shown that change must, and will, occur.
From Landlines to APIs: User Experience Is Paramount
Kevin pointed to the recent evolution of telephony to show how, "If you go back fifteen years, all we had were hardwire networks. Then VOIP came along in the nineties and was eventually standardized as SIP. Everyone supports SIP these days, or they would not be in business." But there's another sea change occurring at this moment that will sweep away any organization that refuses to adapt. "Very soon, enterprises will only be willing to connect via API rather than telco protocols. We're starting to see numbers from the enterprise that they would prefer to purchase services through APIs." Already, about 67% of enterprises report that they prefer to use CPaaS rather than a telecom connection. With a rollout time of a few minutes vs. days or weeks, it's no surprise. Today, businesses are just as impatient as consumers to get technology in hand that will enable them to get things done.
It isn't just speed of implementation that comes into play. A seamless UX is the holy grail of today's enterprises. It's not about having a PBX or a specific device anymore. Omnichannel communication is at the top of the priority list for businesses that want to engage customers more effectively.
*"That's where we see enterprises making significant investments. In the end user experience." *
In real life, this means meeting people where they are to deliver an immediate, in-app experience with a rich feature set enabling the business processes that make the enterprise tick. According to Kevin, it's about accomplishing tasks with minimal friction—not about being married to a particular tool. "We don't need a PBX anymore, but we need PBX features. The user experience isn't the phone, it's the app I live in at my desk at work or home. Whether that's SAP, CRM, or HR software, these are the new user interfaces for communications. That's why the APIs are so critical. You can't plug a PBX phone into the back of your SAP system. You need a RESTful API so you can talk to each other, set up a click-to-call button, record the call, maybe transfer it—all these PBX things, but in a different format or user experience."
For telco to compete, they must use APIs and CPaaS to meet the expectations of enterprise customers and ultimately the end users that businesses seek to serve. Nethercott made no bones about how seriously the industry must take this shift.
*"All of us have to figure out how we can implement and provide APIs to our customers, or our business will die." *
And with a worldwide CPaaS market expected to exceed $8 billion by 2021, there's a very good reason to do whatever it takes to survive.
## How Telecom Providers Can Compete in the CPaaS Space Fortunately, the situation is far from dire—and adaptation may turn out to be much easier than it seems. There is good news for network providers who want to increase margins and drive incremental revenue: First, they have a massive customer base already established. Connecting with a cloud-based platform and working to implement APIs allows existing providers to play defense against over-the-top competitors and retain market share. *"Service providers have been asking us to enable them to become a CPaaS. We're recognizing that these features just allow them to play defense, which is critical. If they can overlay some services, that's their defense to keep these over the top services out."* With providers like Telestax in the transport layer, networks can go to market immediately with voice/SMS/video capabilities to satisfy their enterprise customers.
Second, telco organizations don't have to dive into developing applications to be competitive. Networks can continue focusing on being scalable, reliable, and horizontal—their core strengths. That's a relief for Nethercott and his peers in the telecom industry. "As telco people, we can't develop a killer app. There is nothing vertical in our personalities at all. You have to have someone who lives and dies inside a business process to create a killer app." Telestax comes into play by opening up the APIs so that vertical oriented application players can become part of the ecosystem. Bringing the network and the applications together is, in Kevin's opinion, the secret weapon to breathe new life into telecom.
Everyone Gets a Slice of the Profits with Revenue Sharing
Ironically, although APIs will serve as the foundation of modern telecom, they aren't going to be worth much in their own right. In Nethercott's view, just selling APIs will turn into another race to the bottom with price compression happening in the next few years. But selling application solutions with great business value can be a high margin game for everyone involved. That's where the revenue share model comes in.
It's an innovative approach—and potentially a revolutionary one—for a middle layer technology player to be instrumental in driving both innovation and profitability for the entire market. But this is the role that Telestax seeks to fill, becoming the broker that marries application developers and SaaS providers with telecom in a relationship for mutual benefit. Through the RestcommONE Marketplace,
"We are able to bring these killer apps into a marketplace where these providers can take the apps to market in a revenue sharing model."
The global reach of a company like Telestax, with a presence in dozens of countries, means having access to unlimited innovation.
Kevin's team has found novel use cases as well as robust applications from low cost regions as varied as Eastern Europe and Latin America that are ripe for introduction in the U.S. market at a competitive price. "One of the most exciting things about being in our position is being able to take a young company and go global with it. They just needed that one integration point—and they never had that opportunity before." Both new and established SaaS vendors benefit by becoming a channel partner with Telestax, gaining unprecedented access to introduce their technology to the world's largest telecom providers. These providers, in turn, get a piece of the revenue for helping bring those apps to their own enterprise customer base.
What about the middle man? Telestax also benefits from orchestrating these partnerships from their position in the transport layer. With a typical revenue share giving 50% to the application vendor and 30% to the telecom network, that still means 20% for Telestax as the CPaaS enabler. It makes an enormous difference to finally participate in the value prop by providing a well-run marketplace. For example, rather than earning fractions of a penny for a traditional transaction, they may earn two cents per transaction for a high value application that can charge ten cents per SMS. Even with a lower priced service, the numbers add up quickly.
## WebRTC Stands Out as a Value Add for Telecom In the API and CPaaS based ecosystem, the focus in the telecom space remains on augmenting and enabling communication. Kevin gave Web Real-Time Communication as an example of a value-added service that is making waves right now. *"WebRTC is being called CPaaS 2.0 because it brings all of this together in a very lightweight fashion that's even easier to integrate and use in these types of experiences. It's absolutely critical as you look to pull these components together."* On that note, Telestax spoke about Veeting Rooms as an example of how simple it can be to bring a new channel partner into the marketplace. *"The integration process was straightforward because our solutions are both standards based. That's the beauty of APIs. You don't have to be in the same data center on the same machine. You can connect to the platform using SIP connections. It only took a few days to establish the proof of concept with Veeting."*
The new solution is already being used in Telestax's sales pitches to educate telecom customers about what's available in the marketplace to add value for the enterprise.
Veeting Rooms gives traditional network providers a white label option to compete with outside vendors like WebEx and GoToMeeting.
In Kevin's opinion, "Pure WebRTC is exactly where the tech is going, with rich features in a browser."
Telecoms can now offer their enterprise customers a way to consolidate their communications technology under an existing, strong SLA while enjoying the user experience that fully meets their expectations.
What's Next for Telecom, the Enterprise, and CPaaS?
As Telestax continues to reach out and integrate more vendors into the RestcommONE Marketplace, telecoms will be able to mix and match a wider variety of services to meet the needs of each enterprise client. With a ready-made platform to market new Best of Breed solutions, the groundwork is laid for even more innovation to create transformative business solutions delivered through traditional telecom relationships. It might just be the over-the-top competitors who end up struggling to maintain their position as high-value providers in the communications space. If that happens, it's likely that Telestax will be waiting with open arms to invite them into the new CPaaS ecosystem where everyone wins.