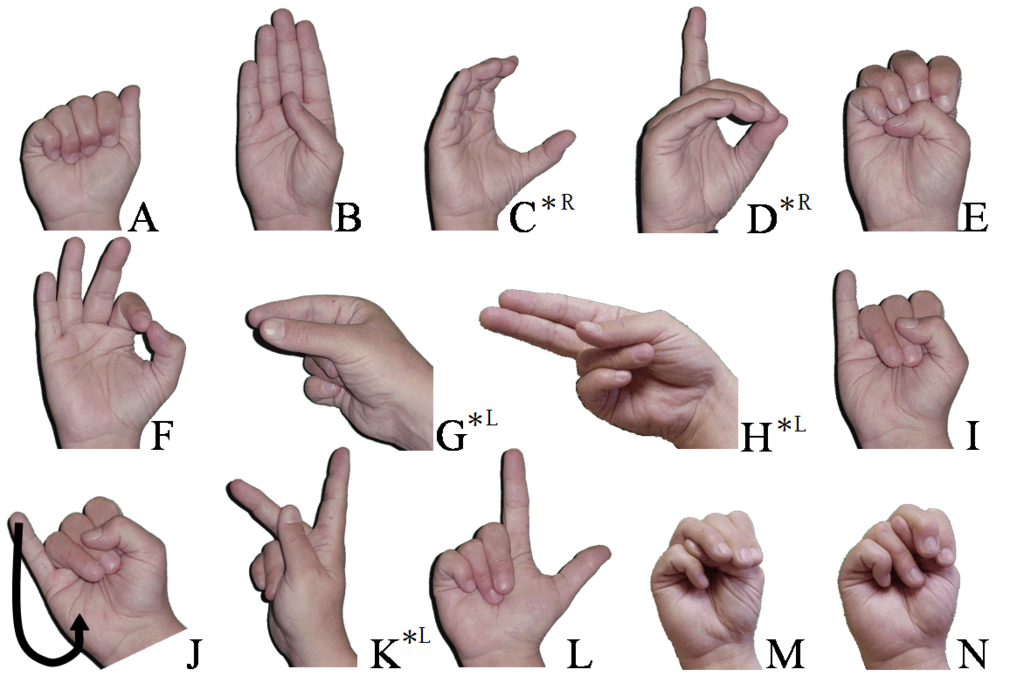 As a solution at the forefront of secure video conferencing, Veeting Rooms has seen many interesting use cases. In the education sector, it is experiencing increasing adoption for distance learning. The rich functionality of the platform supports teaching in many ways. But the simple fact that users can see one another face-to-face is still the most important feature—particularly for one client in the U.S. We recently talked with Chelsea Hammond, a Deaf Studies major at Boston University, who offers private instruction as a sign language tutor. She shared her thoughts on how videoconferencing technology enables her teaching efforts. But first, a little history…
It's Been a Long Road to Long-Distance ASL
Before the invention of modern technology, communication from Europe to America only occurred in the form of letters that made the long voyage from shore to shore by sea-going vessel. In the 1850s, the first transatlantic cable was laid, reducing the long delay to a matter of minutes. Audio was added to the mix with real-time phone communication occurring between New York and London for the first time in the 1920s.
Today, virtual videoconferencing is readily available for most web users, enriching the experience of communication around the globe with visuals. For some, this advance in technology is simply a nice feature. But for people in the ASL community, it means much more. As Chelsea pointed out, "Sign language isn't just about the hands. You need to be able to see the face and body at the same time." Full-screen video offers users a chance to share all the nuances of sign language in a way that written communication simply can't manage.
Real-Time Video Communication Is Making Virtual ASL Easier
A lot has changed in the field of technology and how it impacts the deaf and hard of hearing community in the past few years. In 2008, MobileASL development was initiated in an attempt to provide higher quality video at lower bandwidths—make streaming video more accessible to sign language users on mobile devices. At that time, signing over a telecommunications network was problematic due to latency issues that made hand movements appear jerky and difficult to comprehend. High data usage and drain on battery power were additional concerns. MobileASL utilized compression algorithms to send video over slower networks for use on less powerful mobile phones.
Today, this project is no longer being actively developed. The rise of WebRTC (Real Time Communication) and the proliferation of more powerful generations of smartphones and tablets have resolved many of the issues that plagued real-time video ASL communication. Today, there are a number of web-enabled apps that make visual virtual communication more accessible and less expensive. Veeting Rooms is one of these options. It is compatible with all common web browsers for desktop and laptop use and works on Android phones and tablets with 3G, 4G, or WiFi connection. Apple's recent interest in WebRTC standards suggests that support in the iOS platform is a possibility in the near future as well.
### A US/Swiss Use Case for ASL
Chelsea is a fluent user of ASL (with over 10 years of experience) and enjoys teaching the language to others. Recently, she was invited to try the Veeting platform as a way to tutor a student in Switzerland. Since her current students were all local to the Boston area, she was happy to have an opportunity to try something new. Hammond's overseas student is not hearing impaired. So, the two converse via audio as well as video and chat, taking advantage of all the options for communication provided on the platform.
Since this student is still young, the lessons are fairly free-flowing with a focus on following the child's interests and keeping things exciting. According to Chelsea, "The student may learn a song in ASL or have a conversation about a topic of interest." Their favorite tool in Veeting Rooms is the shared whiteboard. "We use it for ASL Pictionary. The whiteboard has lots of features and we can draw using different colors which makes it fun."
The built-in document sharing function allows Chelsea to upload worksheets for her student in various file formats. This way, she can offer reminders about guidelines or share other materials that the student can keep and review. For instructors with older students, there are plenty of additional options including agenda and minutes functionality that could be used to generate a lesson plan and assign homework.
As an educator, Chelsea appreciates the ability to communicate with parents using the same easy-to-use technology. Up to 5 participants can join via video at one time. This makes it simple to arrange a quick group call with the student and both parents to coordinate scheduling or have a talk about the lessons.
Remote Learning Can Happen Close to Home
Hammond sees the potential in Veeting Rooms to help ASL tutors manage a student load on a local basis. "The student I'm currently working with is overseas. But I also think the video conferencing is absolutely a good option for local students. It cuts travel time and makes it easier to fit lessons into a schedule." While the potential of international learning is fascinating, today's fast-paced educational environment means the right virtual learning tool can be a real time-saver anywhere.